National Broadband Ireland (NBI) was established to execute one of the most ambitious digital transformation projects in Irish history, the National Broadband Plan (NBP). Envisioned by the Irish government, the NBP's roots trace back to the 2012 when the growing digital divide between urban and rural regions became a point of national concern. Amidst a backdrop of rapid technological advancements and increasing reliance on the internet for economic and social activities, it became imperative for the government to ensure that every citizen, regardless of location, had access to reliable high-speed broadband.
In 2019, after rigorous competitive tendering processes, NBI was awarded the contract to deliver the broadband infrastructure for these intervention areas. NBI was tasked with the monumental objective of designing, building, and operating a high-speed broadband network for over half a million premises across these areas. The project's scope entailed laying over 140,000 km of fibre-optic cables to ensure rural communities, farms, schools, and businesses could seamlessly connect to the global digital economy.
NBI's mission goes beyond infrastructure. It is intrinsically tied to national goals of economic growth, social inclusion, and ensuring that the digital era does not leave rural Ireland behind. The successful implementation of this project is expected to yield significant dividends in the form of increased economic activities, improved access to education and healthcare services, and the enhancement of rural communities' overall quality of life.
The project begun early in 2020 and with it the introduction of design, build, commercial, project management and inventory systems, processes, and teams. The volume of data being generated across the project and the various teams was vast.  As NBI's processes became more sophisticated and integrated, the challenge was to leverage the existing data generated by one team to support a process across multiple teams and to automate labour intensive processes to minimise the time taken to manage the complexity of the project.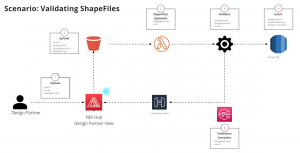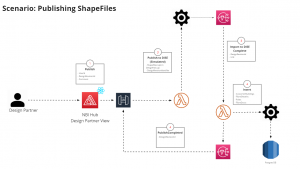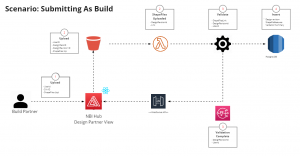 Early drafts of The Hubs functionality
As Chief Operating Officer (COO) of NBI's deployment unit, Donal Hanrahan sought to enable the seamless transfer of relevant data between teams by creating a single unified platform for aggregating important data, while also automating and simplifying difficult and laborious business processes. To this end, DreamDev were engaged by NBI to design and build a state-of-the-art digital hub (The Hub), aimed at streamlining the intricate processes underpinning the complexities of delivering the extensive broadband network across Ireland.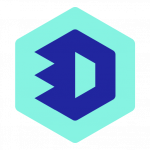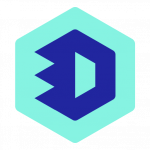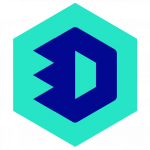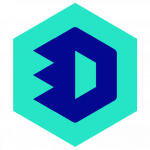 Potentially display images of the HUB here
The Hub now serves as a centralised platform, deeply integrating with the existing design, build, financial, and commercial systems. By harnessing advanced analytics, real-time data oversight, and state-of-the-art automation techniques, the Hub facilitates streamlined resource distribution, prompt decision-making, and pro-active issue resolution.
Every day, over 140 users from throughout NBI and its partners access the Hub, each using the Hub to support their own important role in the network rollout.